The global pandemic of COVID-19 has restricted access to physical stores, so customers opt for the alternative option, i.e., online shopping. The increased usage of online shopping has put the warehouses in a challenge. The warehouses and logistics operations are facing unprecedented pressure. The orders need to be delivered promptly, so the best tool to assist different companies in their logistics is the rugged tablet. Yes, you heard that right.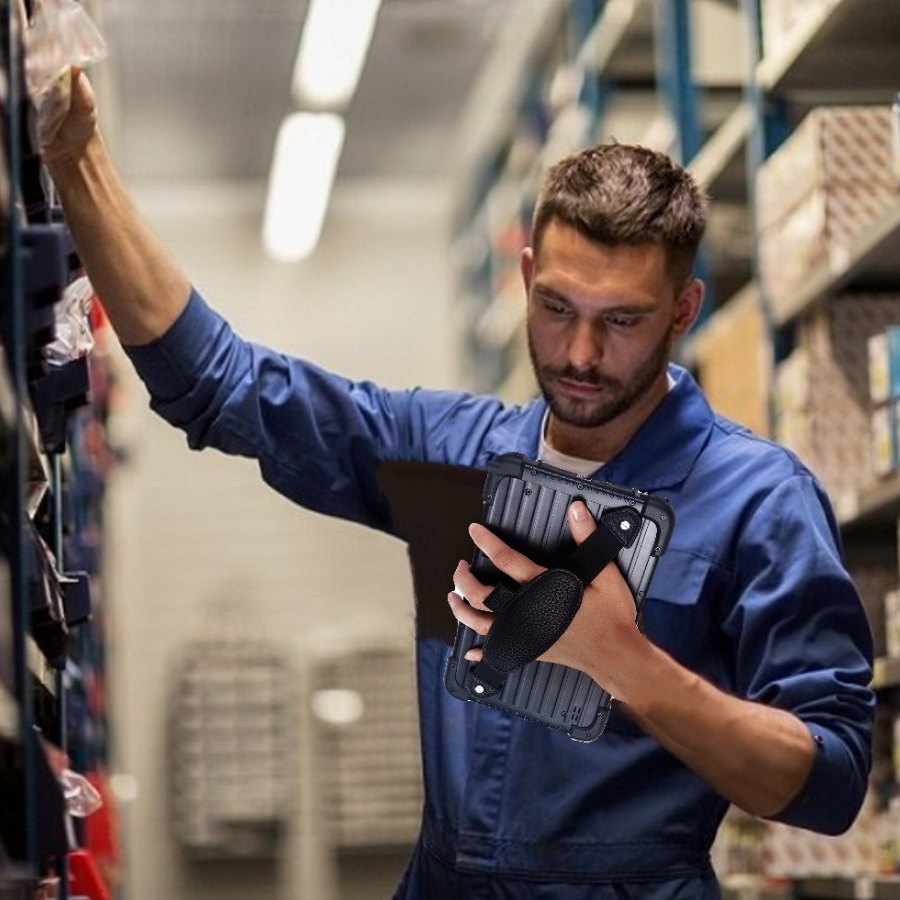 A rugged device is the one that designed to work efficiently under the harshest environment. They work efficiently without any failure due to shocks, water, drops, and dust. There are different types of rugged devices, such as rugged computers, rugged laptops, rugged tablets, rugged mobiles, etc. This article will only deal with rugged window tablets.
A rugged tablet, also known as the ruggedized tablet, is a device that is designed to operate under severe environmental conditions, such as strong shocks/vibrations, dust, extreme temperatures, and in every weather condition. They are water-resistant, dust resistant, and drop resistant. Usually, rugged tablets are of two categories, namely, semi/partial rugged or fully-rugged. Fully/ultra-rugged tablets are most durable, and they can operate under every environmental condition with improved efficiency. The level of ruggedization can be measured by different certifications, such as IP, ATEX, MIL-STD-810, etc. Rugged tablets are equipped with various tools and functionalities for various purposes. One of those functions is the barcode scanner, which is specifically important in the logistics and transport sector.
We can say that more or less like rugged tablets are used in almost every industry out there. Pearl offers creative, high-efficiency, and most customized solutions for the industry covering warehousing, logistics, industrial automation, medical care, oil exploration, etc. Our team of research and development strives for the best. Through continuous efforts, we have come up with devices that offer multiple benefits to the users.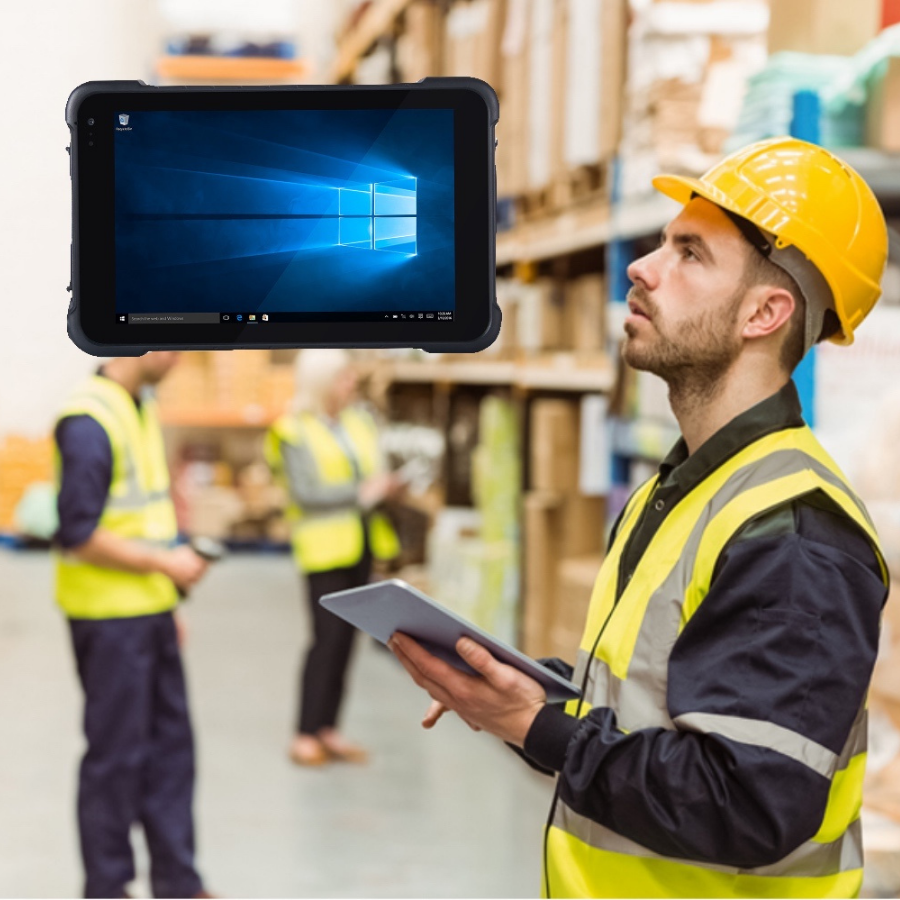 The following section will cover the top four benefits of the rugged tablet for the logistics industry:
Portability
The biggest advantage of Pearl rugged tablets is the portability. The devices are lighter in weight, which easily be carried anywhere without any difficulty. For example, our device PET86 rugged tablet is only 630 grams, which is minuscule.
Durability
Durability should be the most important aspect in selecting a rugged tablet, as rugged devices will be used in extreme conditions. Our rugged tablets offer the best durability a tablet can offer. The device will never cease even if is fallen from a height upon hitting a hard surface. Our experts at Pearl have tested the drop rating of the device, i.e., 1.2m composite wood floor. The device will be able to withstand multiple drops without affecting the operations of the device. With this device in use, an accidental drop to a concrete block is no more a worry.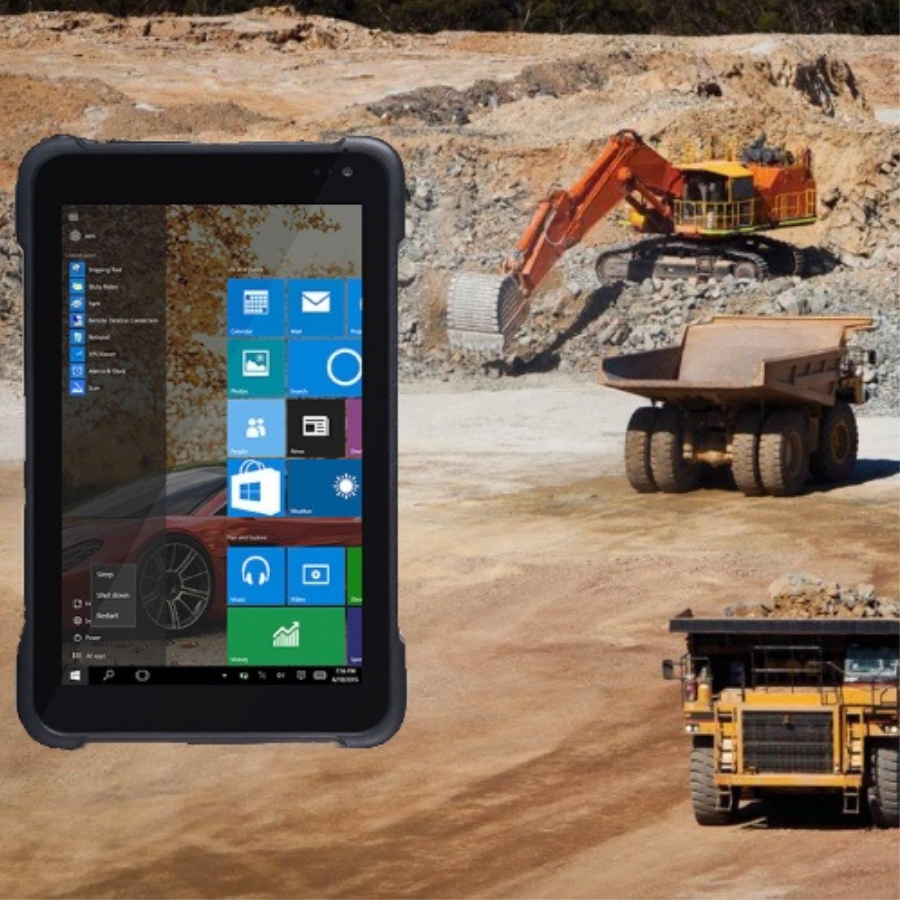 Multiple functions (1D/2D barcode scanner/NXP NFC)
Every logistics operation of warehouses, retailers, and transportation provider involves barcode scanning as packages enter and exit their facility. Pearl's rugged tablet is equipped with special bar code scanners, i.e., 1D/2D. The barcode scanner has improved read rate speeds (50times/s), which can significantly enhance the logistics' performance, productivity, and operations. Using our enhanced and innovative rugged window tablet can take your business to new heights through the automated tracking and identification of assets throughout the supply chain.
Fast data processing
The rugged window tablets manufactured by Pearl is one of the fastest processing devices you can get. It has an inbuilt processor of 1.45GHZ, and 2GB LPDDR3 RAM, which boosts the performance of the device. Moreover, the device is also equipped with multiple sensors that give the device an edge over other devices.
Furthermore, there are dozens of other benefits and features of the rugged window tablet we offer, such as a camera, microphone, enhanced battery timing, beautiful display, WiFi and Bluetooth, GPS, etc. With all the above-mentioned benefits, Pearl can confidently say that if you are hoping to boost your logistic operations and skyrocket your sales, you should get our rugged tablets without any delay.