Communication is required almost everywhere, be that a normal office on wall street or an office in a remote hazardous environment. In order to establish communication in hazardous environments, the phone needs to be made rugged. You must be thinking, what exactly is a rugged mobile phone? Well, hold on. This article will tell you five things you should know about rugged mobile phones. So without any delay, let's get started. 
What is a rugged mobile phone?
As the name implies, a rugged mobile phone is a particular type of mobile phone designed to withstand shocks, strain, scratches, dust, extremely harsh temperature, fire, moisture, and many other environmental hazards. They are designed to work seamlessly everywhere and under every condition.  
The rugged mobile phone is not a slim phone like other smartphones. It has thick, durable housing, which provides protection against every type of hazard and damage. Most of the rugged phones are tested to tough IP68 (Ingress Protection) standards. 
In general, there are three types of rugged phones, namely outdoor sports, military and stylish. Each type of rugged phone has its own application.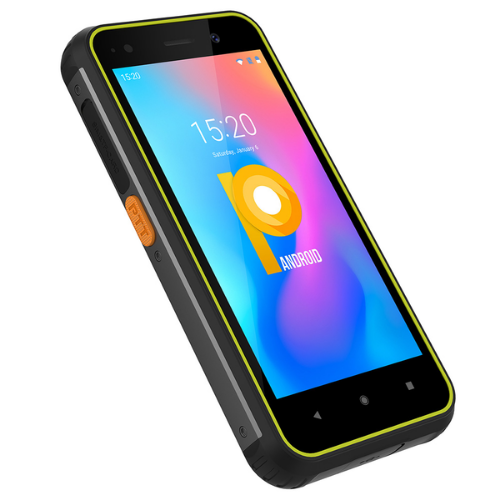 Rugged mobile phone's development history
Mobile phones were developed as early as 1940. With the passage of time, new functionalities were added to mobile phones. Communication was needed almost everywhere, including areas that are prone to fire, drops, dust, moisture, high temperature, and other environmental hazards. So research and development were conducted to make phones durable, and as a result, rugged phones were developed. 
Rugged phones have been there in the market for quite a long time. In order to test the strength of a rugged phone, different standards are used. Most common standards include primary standard (IP56), Intermediate standard (IP57), and Advanced standards (IP68).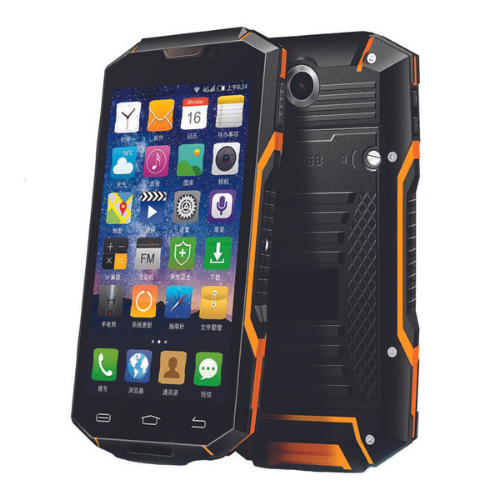 Rugged mobile phone's status and application 
Today rugged mobile phones are extensively used. Some of their most common applications are in the following fields:
Construction 

Surveying

Firefighting

Services 

Military operations

Oil exploration 

Smart factories 

Nuclear plants

Agriculture 

Forestry 

Logistics

Warehouse

Retail

Medical treatment 
Hence we can conclude that rugged phones are almost used everywhere. They are very versatile with the application. A rugged mobile phone is a game-changer and can significantly improve the operations of an environment where normal smartphones cannot be operated. 
Pearl rugged mobile phone 
Well, there are thousands of tough mobile phones manufacturers in the market. But not every phone meets international quality standards. In this saturated market, let me make it easy for you to buy a rugged phone for your operations. 
Pearl is the best rugged mobile phone manufacturing company. Our rugged phones are trusted by thousands of customers from all around the world. You may expect the following benefits from our robust and innovative tough mobile phone: 
Seamless operation under every working condition

Water-proof

Dust-proof

Drop-proof

Unique and innovative design

High-resolution front and back camera 

Portability 

Equipped with barcode scanner 

Batteries with a longer life span

Different connectivity options, such as LTE 4G/3G/2G, WiFi, BT 4.0, etc. 

High processing CPU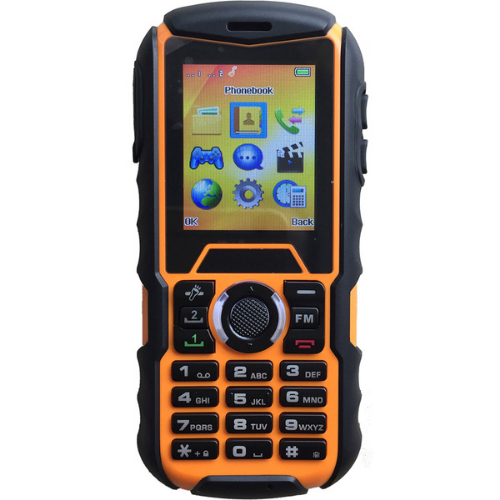 Rugged mobile phone's future development prospects 
Best rugged smartphone today has almost all the functionality of a smartphone, such as audio and video calling, messaging, internet, etc. Moreover, recently 5G rugged phone is introduced. The future of rugged mobile phones is very bright. Hopefully, we will have the most impeccable rugged mobile phones we have ever seen in the next few years. 
Conclusion 
Pearl is the most trusted rugged mobile phone manufacturer. Our years of successful experience are enough to justify our claim. We believe in a long-term business relationship based on mutual benefit and reciprocity; that's why we have so many returning customers. Contact us right now and let us know about your requirements. We will customize a rugged phone based on your needs.