Super fancy mobile devices have become the order of the day. Many ordinary and premium smartphones are now characterized by sleek designs and glass builds which leaves them susceptible to damage from drops and falls. 
To put things into perspective, Marketwatch reported that Americans spent over 3 Billion USD to repair smartphone screens alone in 2017. 
It begs the question of why we need these fancy devices in the first place when people churn out hundreds of dollars regularly to repair damages resulting from simple falls, liquid spills, and a host of other mundane causes.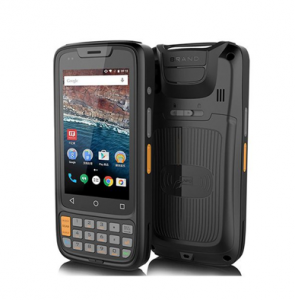 This blog post makes a case for rugged phones and why they just might be a sustainable alternative to the plethora of fancy premium devices.
What is a rugged phone?
Let us start by answering the question of what a rugged phone is. Primarily, a rugged smartphone is a device designed to offer a great deal of resistance to extreme physical conditions. The exposure of a rugged smartphone to elements like dust, water, shock, etc. tends to have little to no effect on these devices, which when compared to the average smartphone is likely to cause temporary or even permanent damage.
In its natural form, a rugged phone doesn't require additional protective casing like the normal smartphone.
How does a rugged phone work? 
In most cases, a rugged mobile phone functions just like a regular smartphone. The most distinguishable factor most time is the build of a rugged device. They are often designed and crafted according to military specifications to ensure they can withstand the harshest and most extreme conditions. A large number of rugged smartphones are IP certified, come with scratch-resistant displays, and larger than average batteries. It is often common to find some rugged phones packing odd features like; a thermal camera, laser-assisted distance measuring, and a lot more.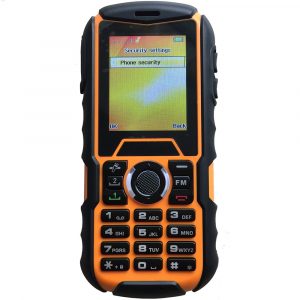 Where to use rugged phones?
The question of where to use and who are the top beneficiaries of rugged smartphones is simple really, everybody!!!
Everyone stands to benefit from using a rugged phone as users are assured of the longevity that is associated with its use. But, objectively speaking, it is quite common to find people who work in construction-related activities or other handy jobs where devices are exposed to harsh conditions with rugged mobile phones. Also, fitness enthusiasts who take part in outdoor activities like cycling, mountain climbing, and hiking through the wild are part of those who require a rugged device.
Ingress protection rating of rugged phones
IP 35, IP 44, IP68, etc. these are characters you probably have come across, especially on the box that houses a brand new smartphone. What does this mean? You may be wondering. Well, the Ingress Protection (IP) rating is a standard classification system used to define levels of sealing effectiveness of electrical enclosures against incursion from external bodies and moisture. 
The alphabetic characters (IP) are most often followed-up by a two-digit number that signifies the worst condition the device can withstand. Take for instance, while some devices may only be able to withstand dripping water, some may be able to resist powerful water jets. Ingress ratings help consumers with more detailed information on the levels to which physical conditions their devices can withstand in other not to be misled with the obscure titles device manufacturers utilize.
You can get more information on the various IP ratings, and what they signify.
By now, we want to believe that the argument for why one needs a rugged smartphone is already established, but it does not end there. It is also wise to consider the manufacturer of said devices. This is where Pearl electronics come into the picture. Pearl electronics is a globally reputed manufacturer of Rugged Devices ranging from smartphones to tablets, most of which are IP68 rated to offer maximum protection from various elements.
We also manufacture other equipment like; Industrial Telephones, VoIP Products, and Data Collection Products, all of which are made according to the highest specification standards, at an affordable price.