There are thousands of different industries operating in the world. Each one has its unique requirements. For example, some industries are prone to an explosion (Such as nuclear power plants, petroleum, chemical, and natural gas industries), so the explosion-proof industrial phone is required. What are industrial phones? This article will discuss industrial phones in detail and tell you five things you need to know about the industrial cell phone. 
What are industrial phones? 
In order to run operations of any industry, industrial phones are required. They are designed to meet the particular requirements of different industries. There is a wide range of industrial telephones available in the market, some of the most famous of them are as follow: 
Fixed industrial IP phone

Explosion-proof industrial phone

Explosion-proof Analog phone 

Loud speaker phone 
Industries like chemicals, petroleum, natural gas, and nuclear power plants have hazardous environments. The device installed at these locations is exposed to dust, flammable gas, fiber, and liquids. The device should be designed as resistant to all the above-mentioned hazardous elements. Based on the requirements, different models of industrial phones are designed. They need to be waterproof, weatherproof, explosion-proof, chemical proof, etc.
Some industries receive a lot of calls each hour, whereas there are industries that use phones once in a blue mood—so based on the requirements of any industry, an industrial device is purchased. 
Industrial phones development history 
Industrial phones are not novel inventions; they have been around for quite some time now. They are a result of rigorous research and improvements in the existing technology. With time, new functionalities were added, such as voicemail, messaging, etc. The devices are designed based on what consumers expect from the device. Even though industrial telephones.
have developed significantly but still there are developing and changing. The devices will be made more immune to any damage from drops, shocks, flames, and explosions. Research and development are still ongoing to design more rugged, robust, and innovative industrial cell phones.
Pearl Industrial phones' status and applications
Pearl is one of the biggest dealers of the industrial telephone. We offer a long range of industrial phones. Some of our most popular models of industrial phones are listed below: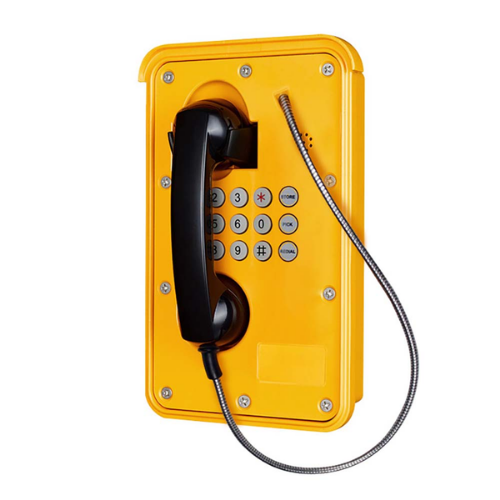 1.PESPO9T2S fixed industrial IP phone
It is a wall-mounted telephone which uses a wire communication landline phone. It can be installed anywhere in your industry. The device has a solid appearance and a speed dialing function, and it is straightforward to use. The cost of a call is completely free as it uses a network signal for communication. In addition, the device is explosion-proof, dust-proof, vandal-proof, and waterproof.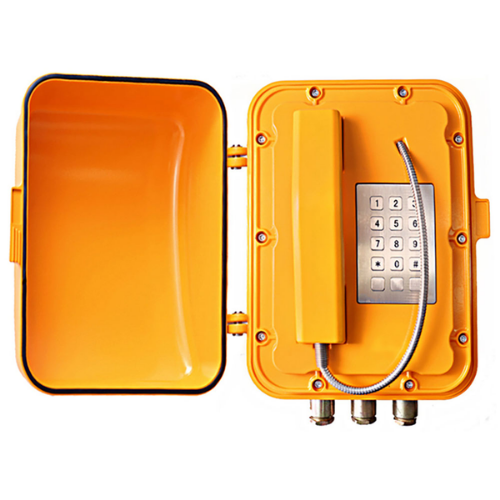 2.PEX7 explosion-proof industrial VOIP phone
This type of industrial phone is used for hazardous area communication. The device is equipped with a heavy metal outer casing that protects it from any damage. Some of its applications are in hazardous environments, such as petrochemical mining, nuclear power plant, and other hazardous areas.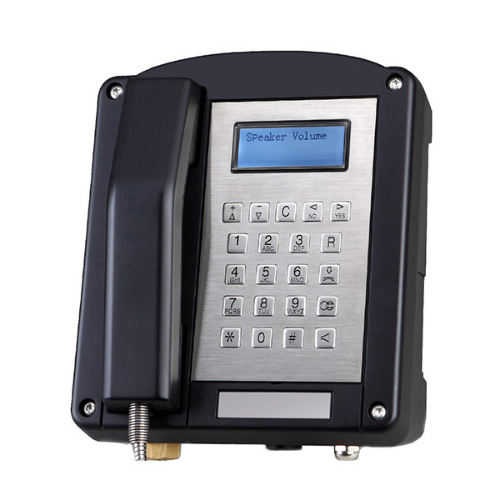 3.PEEX1 Analog explosion proof phone 
It is designed to establish a connection to dial ports with analogue connection points. The device is also explosion, dust, and vandal-proof. Moreover, the device has an excellent LCD display.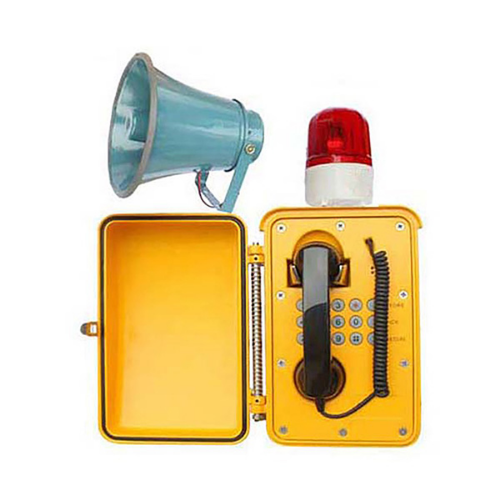 4.PE08LBSP Loud speaker phone
The device is mostly used for SPC exchange and dispatching exchange systems. Like other devices, it is also vandal resistant, temper-resistant, anti-knock resistance, and tensile strength resistance. The device is a perfect choice for communication in facilities such as metro, steel plant, mine, docksides, light railroad, highway call box, etc. 
Besides, there are many other models available that Pearl manufactures: 
PE59ZD intercom phone

PEX6 explosion-proof industrial phone

PEEX2 explosion-proof Analog phone

PEX5 ATEX industrial phone

PEX50 ATEX horn speaker

PEX8 industrial VOIP phone
Industrial phones' future development prospects
Industries today are growing at a rapid pace, so is the need for communication. In order to handle the complex manufacturing and delivery processes of industries, well-crafted communication is required. Without a proper communication medium managing, the operations of any industry cannot be imagined. Therefore, the application of industrial phones will be more and more critical.
Why Pearl? 
Pearl is an international company, and it the largest manufacturer and provider of industrial phones and data collection products. We believe that we manufacture the best products based on the requirements of different industries. We have got years of experience in the manufacturing and distribution of industrial cell phones. Our industrial telephones have been used to establish communication in some of the world's most well-known brands, such as Philips, Lego, Datamatic, etc. Contact us today and avail of our premium services.