It would be needless to say that camera has become a necessary tool to aid any type of operation. The camera can be used in simple maintenance operations, offshore, onshore and marine industrial settings, oil exploration, food processing operations, chemical processing operations, aircraft refueling, oil depot, frontier defense, and many more. These operations are very hazardous and prone to explosions, so a normal camera is not suitable. These environments contain flammable gases like acetone, methane, hydrogen, coal dust, and propane, and even a small spark can ignite a big explosion. So the camera used for these operations should be totally explosion-proof. It shouldn't emit any spark. Video surveillance in these harsh conditions is not an easy task. An explosion-proof camera is special designed for this purpose. This article will discuss the explosion-proof camera and its advantages.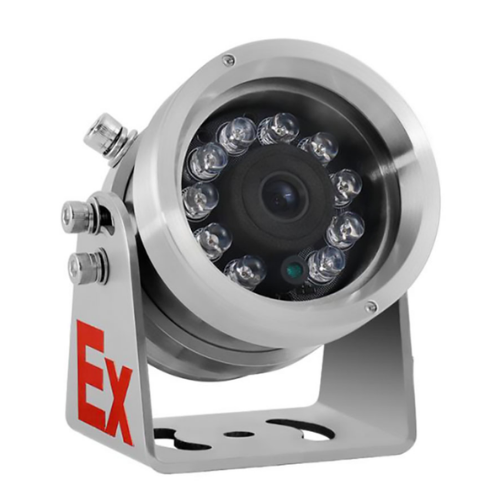 What is an explosion-proof camera? 
As the name implies, an explosion-proof camera is a special type of camera that is specifically designed to be explosion proof. An explosion-proof camera is also termed a flameproof camera. They are suitable for the hazardous environment, where working with a normal camera is not possible. The working environment is prone to explosions and fires. These tools can help monitor the operations of those hazardous environments and send real-time on-site data. It helps take precautionary steps, hence keeping the employees safe in time of emergency and ensuring smooth execution of operations.
An explosion-proof camera is a class-rated unit (Class I, II OR III/division 1 and 2). The device is protected by non-sparking material, and the device is designed to contain ignitions within itself. In order to give better protection against outdoor elements (such as moisture, corrosion, dust, water, oil, and ice formation), a stainless steel or copper-free aluminum enclosure is used. This special enclosure provides protection against any type of explosion. 
Explosion-proof camera development history
The explosion-proof camera has a long development history. It is not an overnight invention, rather a product of many changes and developments. In April 2010, the largest accidental marine oil spill occurred in history. US government estimated the approximate US 210 million gallons of spillage in the accident. This incident triggered the need for explosion-proof cameras to provide real-time surveillance of such delicate operations.
Due to the versatility and usefulness of explosion-proof cameras, an ever-increasing demand for explosion-proof cameras has been witnessed in the last couple of years. Over the years, explosion-proof cameras have been used in many industries, and the most prominent ones include petrochemical industries, coal mining industries, and metallurgical industries. The market value of explosion-proof cameras in 2020 was around USD 458.86 million, resulting from the continuous increase in demand for explosion-proof cameras. It is expected that by the year 2026, the global market of explosion-proof cameras will rise to USD 715.35 million.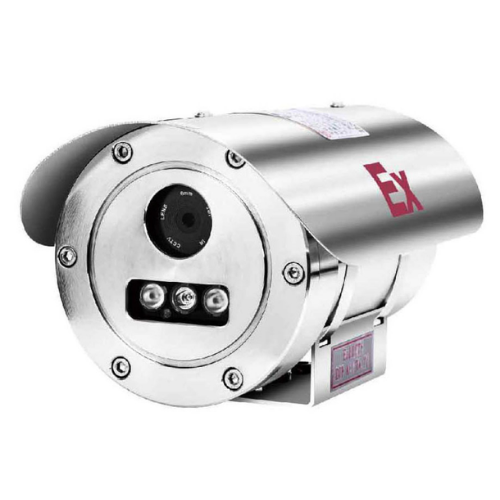 Explosion-proof camera's status and application
North America holds the largest share of the explosion-proof camera market. Due to industrial explosions in recent times, safety organizations are trying to implement safety regulations strictly. It contributes to the global increase in the sale of explosion-proof cameras. Today explosion proof digital camera has become an essential component for the operations of many industries across the globe. The explosion-proof digital camera has a wide range of applications. They provide real-time video surveillance of hazardous environments. They are also used to transmit images, voices, and data to monitor and control explosion-prone areas.  
Pearl explosion-proof camera and its advantages
If you are working in an explosion-prone environment, installing an explosion-proof digital camera is the first thing you should consider. There are many key players in the manufacturing and distribution of explosion-proof cameras. However, many don't meet the standards set by international organizations such as ATEX and IECEx. Pearl is one of the most trusted dealers of explosion-proof cameras. Some of the benefits that you can expect from our explosion-proof camera are as follow: 
Uninterrupted high-quality video surveillance

Suitable for extensive applications and industries

Provides clear, vivid, and high-resolution images at all times, including at night

It supports remote visit images via internet explorer, supports dynamic IP addresses, and supports multiple users visiting simultaneously.

Invisible Nano-wiper that is non-stick water, non-stick oil, and non-stick dust

The device is made up of high hardness special carbon steel with fluoro-carbon baking or stainless steel material. 

Easy installation, lightweight, and robust design. 

Dust, water, and oil proofing, thus making it suitable for a wide range of conditions.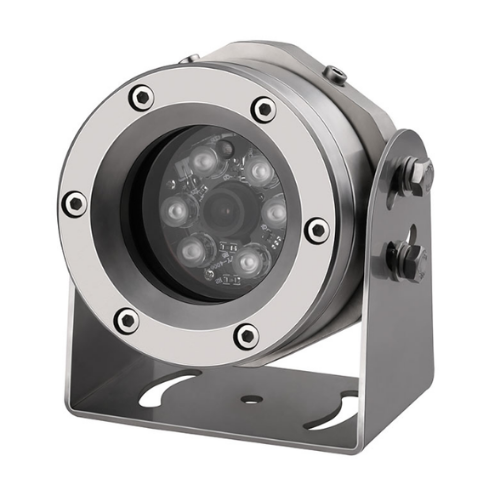 Why Pearl?
How to choose the right explosion-proof camera manufacturers? Pearl is one of the leading manufacturers and distributors of explosion proof digital cameras. Our products meet the highest quality standard. We are trusted by thousands of clients from all around the world. Contact us and place your order for an explosion proof digital camera today.